Rise of Pragya at Ramnabagan
Two young boys go on to check the dead body of their billionaire neighbour, who is reported to commit suicide... But when they reach there, they find something suspicious and soon, prove the "suicide" to be murder... The Police and their renowned detective admire them... But no money or anything was taken from his house... Then what can be the motive of the murder? Is it just earlier enmity with someone? Or something more dangerous and complex? Will the two boys find out the murderer?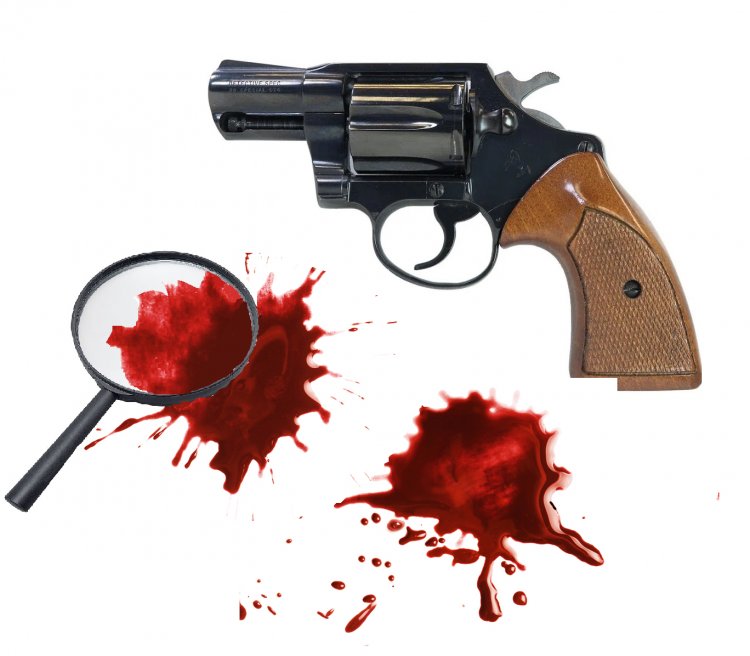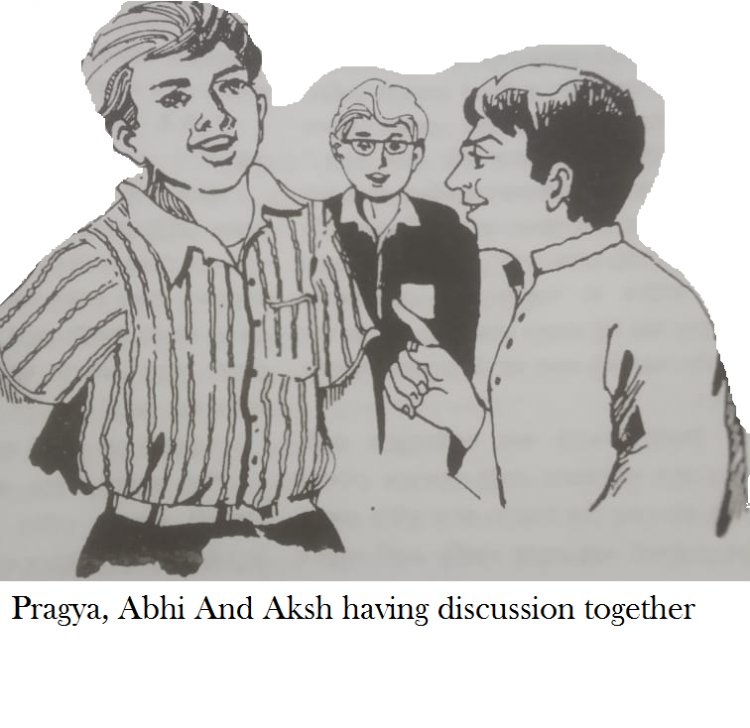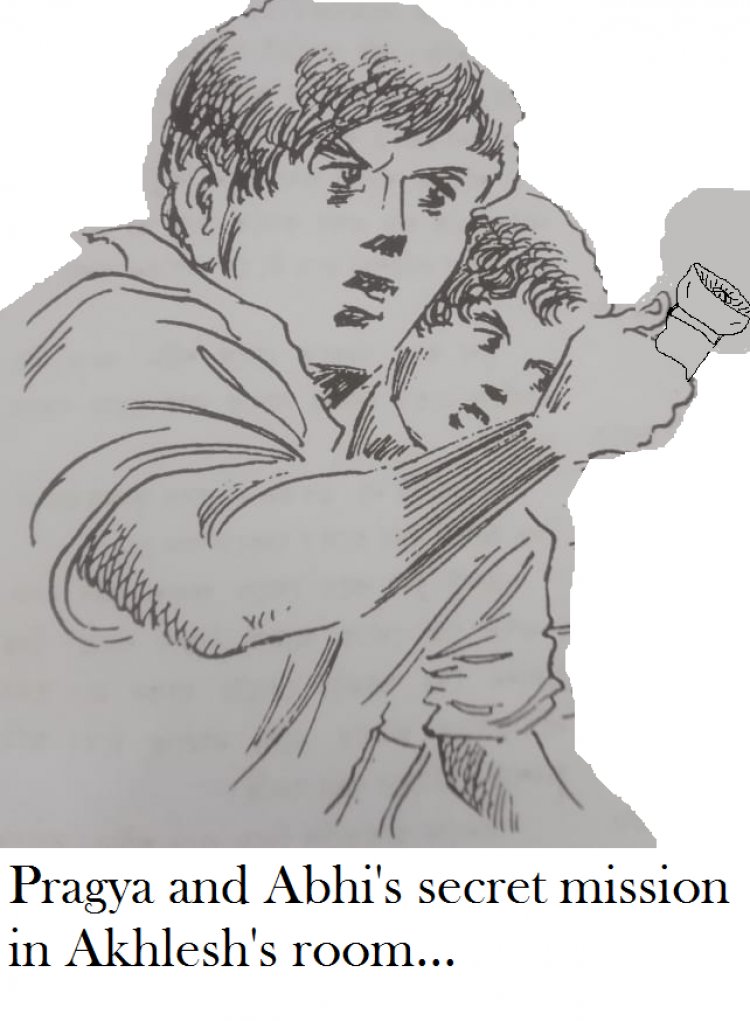 Motive of Murder?
"Hello Abhi... Come to my house as fast as possible!"
"Why? What happened? I am eating!"
"Oh! Sorry to disturb... But you have to come within 10 minutes... Come fast... Can't say everything on phone!"
I was surprised at Pragya's excitement... It was 1:30 p.m.... He also must be eating... But what happened that made him leave his own lunch and urge to leave mine too? Well, I, Abhishek Bannerjee, aka Abhi (as my parents and Pragya calls me) and Sthitapragya Biswas, aka Pragya, are best friends. We both live in the Nutan Pally in Bardhamman, though his house is about 650 meters away from mine. We read in the same ICSE School, St. Xavier's School at Burdwan in class XII… We're really a good friend to each other; In School, we always shared our things and even in academic ranks, we were not away from each other; neither were we away at Board exams of X… We both were in top 5 in AIR. We also shared some common hobbies such as Gardening, Philately etc…. But more we had a common dream of becoming detective like Mr. Holmes (Sherlock) or Mr. Mitter (Feluda), though we knew it was almost impossible in today's danger-free world. Anyway, I completed my lunch in 2 minutes and reached Pragya in 5 minutes.
"So, you are 3 minutes early; Nice!" said Pragya. I smiled. "What happened? Tell me now!" I asked. He said, "From Abdul's message, I came to know that Satirtha Uncle has died!"
(Well, Abdul was another of our friends.)
"How did that happen?" I asked, shocked.
"The Police say that, from primary observation, it seems like a normal suicide…" told Pragya.
"It is a very sad demise," I told.
Pragya, however, said, "But Satirtha uncle had everything one could have… Then why would he commit suicide? Isn't that suspicious?"
Pragya has a habit doubting on people and 'investigating' dead bodies… He has done that twice earlier, but unfortunately, both the times the death was caused by natural cause. However, this time, the reason of suspicion which Pragya said is right… Mr. Satirtha Roychowdhury, Pragya's neighbour, was a descendant of the early Zamindars of Bardhamman. So, as from his forefathers, he has lot of money. Besides that, he was a member of Oracle, the official owner of JAVA, which is the mother of all computer programming languages. Also, he had two big offices. So, what more could one want? I however understood, Pragya is trying to have some investigation. Well, that's nice; I also like behaving like a detective. And, interestingly, Pragya had a good observation. For example, by seeing some stranger, he could tell many things about him, just like other detectives like Feluda or Holmes used to do. Yeah, he cannot tell that much like they did, but I admire this quality of his.
I asked Pragya, understanding his intentions, "Well, do you think the police would allow us to investigate?"
He replied, "Somehow, we'll manage to have some view of the body at least."
So, we went in the house… We had come here earlier too, as Satirtha uncle was a very good man too, and he often invited us on various events. As we stepped in, we saw uncle's body as if he was sleeping. It was in the corner of the room and his right hand held a revolver. I felt something wrong, as if my sixth sense told me it was not a suicide. But I couldn't understand how it could be. However, before we could do much, we were pushed out by the police… I ran into an old man in the process. He told, "Oh ho! So, these young kids are trying to investigate… You know, beta, at my days too, I used to dream of becoming a detective." Pragya whispered to me, "Abhi, we can get some information from him if we speak to him for some time." So, we started talking to the old "grandfather" in order to know something on the suicide, though it was not proven to be… What he informed us was that, Mr. Roychowdhury died yester night at about 12:00 a.m. and the cause of police's belief of the death to be suicide was that none of the rooms in the whole house was untidy, unlike it should have been if someone (the murderer, if any) had to search for money. And what can be the motive except money if it was a murder? Besides that, all the doors and windows were closed… It is impossible for someone to enter and murder Roychowdhury and then disguise it as a suicide.
Pragya then asked, "Anything more, Mr. Sankhanath Bose?"
I was surprised! How did he know his name! Even the old man looked at Pragya in wonder. Pragya answered to our surprise, "Sir, Good afternoon. Actually, your spectacles are of no power, sir… I see it from here. If it had any, your eyes should have seemed hazy under the specs. Besides that, your moustache has come out a bit on your right side and a part of your revolver is visible in your pocket. So, it was easy to recognize you, Detective Bose."
I just looked at Pragya open-mouthed. The 'grandfather' was a DETECTIVE! Then he spoke, "I am amazed by your observation, young fellow. First let me take you to the Police Officers and then you can carry on with your investigation."
******************************************
We all were sitting. Both police investigation and our investigation had eneded without much success. The police were continuously asking Mr. Bose to leave his hope. But he too felt something wrong. Actually, the window grills were found to be of emergency exit in Satirtha uncle's room. So, it is not impossible for someone to murder and disguise it as a suicide. But for official investigation, we needed a strong proof as Mr. Bose was a police investigator and not private investigator. Suddenly, Pragya's eyes glimmered with hope. He asked Mr. Bose if he could see Satirtha uncle's phone… He was permitted.
"IT IS A MURDER!" exclaimed Pragya.
Mr. Bose was surprised, "What? Where? How…?"
He then turned to Mr. Bose and said, "Sir see these photos; in all the selfies, it seems that the right hand is holding the phone"
Mr. Bose looked irritated, "So what?!"
Pragya said calmly, "Sir, please check your phone once...."
Mr. Bose hesitatingly took out his phone and checked one of his selfies. But no sooner did he see it than he seemed shocked and surprised; he murmured, "It's a murder!"
I still was not able to understand anything. On asking Pragya he said, "When we take a selfie, the photo gets tilted. So, if right-handed persons like us take selfie, it would seem that it's taken by his left hand. And if left-handed persons take selfie, it would seem right handed. Satirtha uncle is holding the phone on his right hand in the selfies, so he was left-handed!"
"And the gun was in his right hand!!" I exclaimed.
"Right… I suddenly remembered that he used to do most things with left hand, but I needed a proof. So, this is the proof we needed."
But now the actual question was, "If not money, what could be the MOTIVE OF THE MURDER????"
82657778656665716578
"Sa Sa Ni Sa Re… Ga Ga Ma Ga Re… Sa Sa Ni Sa Dha… Pa Sa Ni Sa…"
It was 5:47 in the morning… Some sort of tune woke me up from my slumber. After a few minutes, I realized that Pragya was playing my Sitar and singing the notes which he was playing. The tune seemed familiar, but I couldn't understand, maybe because I was in sub-conscious state just after waking. I came out of my room yawning and brushed my teeth within a minute. Then I entered my music room. Pragya greeted me, "Good morning, Abhi. Sorry if my music disturbed your sleep. But you already know I have a habit of waking at 4:30 a.m."
"Well, no problem on that. Morning, Pragya. However, the music you were playing right now sounded familiar to me. Can you play it once more? "
He obliged. Now, I understood. It was the music composed by Satyajit Ray, the Great, which he used in his films of the Bengali detective, Pradosh Chandra Mitter, aka, Feluda. I asked, "Suddenly, this music?"
"Abhi, if my thinking was right, certainly, we're about to enter in the world of this mate, Feluda and the father of Detectives, Sherlock Homes. I think that the murder case of Satirtha uncle is not a simple one. And if so, I have to do something like Sherlock Holmes." I laughed, "Then, I'll be your Watson!"
However, I too couldn't understand what was going on my friend's mind. He shifted with his family to our house for a night. He told that many days we didn't have dinner together for that, but I felt something was wrong. Anyway, he plays the Sitar and some other musical instruments really well. I myself, too, had a nice hand on Tabla. We both played music for about 30 minutes. By 7:15 a.m., all had woken up. I had made some tea for all of us. I and Pragya both were reading newspaper. Today is the 3rd ODI of England tour of India. Pragya said, "Today Pant will get out in the 70-80s. He will be trapped by a short bouncer or yorker by Woakes, Archer or Curran." Suddenly, again the music went on… "Sa Sa Ni Sa Re… Ga Ga Ma Ga Re… Sa Sa Ni Sa Dha… Pa Sa Ni Sa…"
But this time it was on piano. Actually, Pragya's phone was ringing. He picked up the phone. He talked for about good 5-7 minutes. After cutting the call, he told me, "Abhi, I had told you no! I presumed right. Sankhada had called. Mr. Chandrasekhar Chatterjee is arrested!"
Mr. Chatterjee was one of the police officers present yesterday, who was in support of the death -being suicide. I was surprised, "Why?!"
Pragya replied, "Actually, yesterday, I felt like he was deliberately trying to prove the murder to be suicide. And when, I succeeded to prove the death to be murder, he gave a couple of ferocious glances at me. I then thought he might be connected with the murder. And if so, an attack might take place on me. So it did! Chatterjee attacked with a knife yester night. But fortunately, I had presumed that earlier and therefore, had come to your house. I had said that to Sankhada and thus, he was prepared. As soon as he came in our empty house, he was caught red-handed."
I remained shocked.
Pragya said, "Don't worry that much. Now, come with me. Sankhada is waiting for us at the police station."
Oh yes, Sankhada is Mr. Bose. He asked to call us by that name since Abhi brilliantly proved the death to be murder. Anyway, we left for the Police Station soon. When we reached, my watch read 7:29:57 a.m. At a glance, I saw Sankhada, pacing up and down the room, probably in our wait. Mr. Mujafat Khan, the head police officer, was also waiting for us. And Mr. Chatterjee stood arrested in one corner, his head hung in shame. As we came in, both Sankhada and Mr. Khan greeted us and we took our seats. We had a person in our hand now who could tell us everything on this case. However, I was a bit disappointed. We could be in an adventurous investigation, but as Mr. Chatterjee was here, in our captivity, no further investigation was required.
Pragya, in a rough, tough and bold voice, asked aloud, "So, Mr. Chatterjee! Tell, what do you know about the murder? Yeah, you tried to get into a second murder, but unfortunately, for you, it didn't happen. Was it your own plan? Well, I don't think so. Now please tell us that who are the other fellows involved?"
Mr. Chatterjee spoke, "Ac-Actually, I…" CRACK CRACK!
Just had he spoken that much, two gunshots were heard as Mr. Chatterjee fell. Pragya had one look at him and said, "He can't be saved." No sooner had he told this than both he and Sankhada ran outside. But to no avail. We wasted just about 30-45 seconds in getting out of the shock of the immediate attack and understanding Chatterjee to be dead. But that time was more than enough for the person who shot to run away.
We started investigating the area around which the shooter must have been standing. Pragya said, "He was wearing a shoe of the Ajanta Company, as there is a clear mark of a reverted 'Ajanta' on this wet soil. But is there any way to know more?" "Yeah, he was wearing a shoe of brown colour," I said, "Here's the piece of leather of shoe that is torn, probably when he tried to run."
Now, Sankhada said, "Here is another clue; He wore a white kurta… He has left a piece of the cloth on these thorny bushes."
"Well, an officer being involved in this means, it is not going down as a simple murder now. There must be a big motive behind this," I said.
"Well, that should be your second thought now, Abhishek. For now, you and your friend must hurry home, as something fierce is to happen there!"
I and Pragya were shocked, "What happened, Sankhada?"
Sankhada smiled mischievously, "Well, what I can say is that, the faster you tell your parents about this, the faster you'll complete the quota of receiving scolding, and the faster we will be able to start our investigation."
On hearing that, our heart almost came to our mouth. We rushed back home; the time was 8:00 or a few minutes more. We had our breakfast as quick as possible. And the time finally arrived… it was 9:30 a.m. We both slowly approached our parents, and then spilled the beans. No sooner had we done that than, the two atom bombs of Hiroshima and Nagasaki fell unto our house. The whole day, scolding continued. If not for uncle (I mean, Pragya's father, who had called us), I didn't think any more investigation was possible. Well, I am not able to express what happened and how it happened; so, here's a chart:
8:00 a.m.: Returned home.
Up to 9:02 a.m.: Read
Within 9:17: Breakfast
At 9:23 a.m.: Truth comes to light
Up to 9:24 p.m.: Scolding goes on
At 9:25 p.m.: Uncle calls…
By 10:00 p.m.: "All Well That Ends Well"
However, as for safety reasons, Aunty and Rakhi stayed in our house. Well, actually, I was happy, with Mr. Chatterjee's death, for now there will be some adventure in the investigation. And now, time to visit some people for some questions. So, next day, we, along with Sankhada, went around Bardhamman visiting a few people, including Aarti aunty (wife of Satirtha uncle). She was very much broken down. We did not disturb her much. But still we got useful information from her. She informed that Satirtha uncle used to visit Mr. Soumya Sarkar, who was his bosom friend since childhood. Mr. Sarkar was a software developer. And for a quite many days, Satirtha uncle visited him frequently, probably for a project. And another thing was suspicious. Satirtha uncle had visited his uncle's house at Shubhash Pally a couple of days before his death. He was to stay there for at least 4-5 days, but returned within 2 days. But, Pragya told me, "It might be due to Project reasons to be discussed with Mr. Sarkar." At 1:00 p.m. we returned home, took bath and had lunch. We again went out at 4:00 p.m. This time, we had only Mr. Sarkar's house to be visited. We reached there soon, and after some formalities, we started asking the actual things. What we came to know was this much that all my doubts were false. We found a few numerical codes in Mr. Sarkar's phone, related to their project. But, due to some reasons, I noted down the last code that was messaged on the day of Satirtha uncle's death It read: 82657778656665716578. Most amazingly, it was messaged at 2:00 a.m.! And as per postmortem report, Satirtha uncle died just about half-an-hour later!! But, Pragya and Sankhada didn't seem interested. They said, "That can be just another code regarding the project, just like the others. And though Satirtha uncle is no more, Mr. Sarkar still might not want to tell what these codes mean."
Anyway, we spent not much time after that, as we were home by 5:30 p.m. Till 7:30 p.m., I and Pragya studied hard. After all, studies in XII, in no way, can be so easy that it need not be studied for 2 days at all. However, then both of us sat to watch the match. India were going well with a 100+ opening stand, until, England fought back to reduce them to 157/4. Then there came a big, attacking stand between, Pandya and Pant. At 200, Rakhi came and called Pragya; she had some doubts in Computer Programming and Pragya had to teach her. (As said, Pragya's family stayed here for safety reasons.) After about 30 minutes, Pant got dismissed on 78, by a wide yorker off Curran, exactly what Pragya predicted! On asking Pragya, he replied, "Getting into 80s seems a great thing and doing that in style makes that more delightful. And you know, Abhi, Pant is a real attacking player. He would do this, and even the opponents predicted it. And a yorker or bouncer would be best to lure him. And that a bouncer of Woakes or Archer, or a yorker of Curran was really too good for him, was my pure hypothesis. So, I predicted thus." I was taken by awe, as to how he made so much out of it.
India didn't survive long after Pant's wicket, getting bowled out for 329. Just then, Pragya yelled out, "EUREKA!" I rushed to him. As soon as I reached, he hugged me and exclaimed, "You were right, Abhi! You were right! As I was teaching Rakhi, suddenly the thought played in my mind while teaching her ASCII values, the code could be ASCII value of something. I decoded it and guess what? It reads RAMNABAGAN!!" I was shocked and a bit happy as well, as it was I, after all, who suspected it. Pragya continued, "A bit more confirmation required. I need to call Mr. Sarkar once. Also, I had told Sankhada to take some current information on Ramnabagan. And now, I hope I would get some news from there too." He then called Sarkar and after a minute of talk, he said, "Mr. Sarkar told that the code was strange as it made no meaning when he decoded it in their manner. That confirms that this code isn't related to their project." As he was talking, his phone rang again, as I predicted it to be Sankhada. It was. After 2 minutes, Pragya said in an excited manner, "Sankhada gave brilliant news! Satirtha uncle's maternal uncle, Sinhanath Roychowdhury, to whom he visited, is missing! Right from the day of Satirtha uncle's death!" I got excited too. I asked, "So now?" He replied back, "Now?… MISSION RAMNABAGAN!"
Murder no. 3; mystery deepens
"So, what's our next move, Sankhada?" asked Pragya.
"I think, when we are solving a case related to the Zamindars, we should pay a visit to their palace once. We should know their history well. Isn't it, Abhi?" asked Sankhada jokingly. He knew I liked history.
"Of course," I laughed.
As we reached the Bardhaman Rajbari, I searched on my iphone on the Bardhaman Raj. I knew a bit about the lineage of the Zamindars, but I never bothered to know too much on them, though I did like history. Anyway, I found a lot of information on the "Roychowdhury" Raj. Actually, as much as I came to know, the history was really interesting. The title of the Zamindars was actually Roy (or "Rai" to be precise). As per the family traditions, Sangam Rai was the first ruler and the founder of the Bardhaman Raj. It was his grandson, Abu Rai, who assumed the title "Roychowdhury" by the British. And then the great grandson of Abu, Krishna Ram Roychowdhury confirmed his title from the Mughal Emperor Aurangzeb. But, he was killed in a rebellion by his enemy, Sobha Singh, an evil ruler of the neighboring estate. However, his daughter, Satyabati, avenged his father's death by stabbing Sobha. Later, when the rebellion was crushed with the help of Emperor Aurangzeb, the Bardhaman Raj race continued. Four generations later, Maharajadhiraj Tej Chandra Roychowdhury came to throne. But in his lifetime, his son, Pratap Chandra Roychowdhury went missing and was never seen again. However, the line progressed with his adopted son, Mahtab Chand. Interestingly, Mahtab Chand also adopted a son and so did his adopted son, Aftab Chand. Aftab's adopted son, Bijay Chand Mehtab was the most successful of the Bardhaman rulers. Though he remained loyal to British, he supported to the nationalists like Netaji and Gandhiji. His son (not adopted) was Uday Chand Mehtab who ruled until 1955, when Zamindari was abolished in independent India.
Though I had visited the Bardhaman Rajbari many times before, this time, I saw the palace with new eyes, after knowing the Bardhaman Raj history. All the things there seemed lively. It was only when I came out of the palace that I remembered what we were actually up to. On remembering that, I asked Pragya, "Well, Pragya; I was searching on the Bardhamman Raj history. But the last ruler who gave up Zamindari was Uday Chand Mehtab, isn't it?"
"So?" Asked Pragya, not quite understanding what I meant. Then he realized what I actually wanted to say.
"Oh, you mean how Satirtha uncle could be a descendant of the Zamindars, if the last ruler was 'Mehtab'?" asked he.
I nodded my head.
"Actually, Satirtha uncle said me once about it. They are not proven descendants of the Zamindars. I hope you read about the 3 generations where the rulers were all adopted sons."
I nodded again.
"Of them, the first one to disappear was Pradip Chand Roychowdhury or something, I guess…"
"Pratap Chand," I corrected.
"Yes…" told Pragya.
Sankhada interrupted and said, "So, I guess, Mr. Satirtha's family claimed themselves to be descendants of the Bardhaman Raj from the side of Pratap Chand Raichoudhuri."
"Right," said Pragya.
Now, I understood the whole fact. Well, what I found interesting was that, Mr. Sinhanath also claimed himself to be a descendant of Pratap Chand. So, now the chain of disappearing in the blood of Bardhamman Raj probably played onto him and he has hidden himself somewhere! Then we planned to visit Baburbag, where Satirtha uncle's uncle and his family lived. It was a 10-minute-journey of about 4.5 kilometers. But we couldn't decide how to enter Satirtha uncle's uncle's house (that is, Mr. Sinhanath's house). Sankhada told, "We could be historians who want information on Bardhamman Raj…" I interrupted, "No no… They are not proven descendants. So, if someone connected to the crime remains in the house, he might get alert as no one comes to search for history without any strong proof." Pragya agreed. Just then, Sankhada's phone rang. It was Mujafat sir (for those who have forgotten, he is the head inspector of Bardhaman). He gave good news, as we heard him talk to Sankhada. The youngest son of Sinhanath Roychowdhury, Keshav Roychowdhury has asked for help to find his missing father. We were delighted with the news. Now, we could directly go on to investigate the matter to their house without disguise, and they would not even have the least doubt on us. We were about to leave by Sankhada's car, when he suggested that I and Pragya should take the permission of our parents and then leave with some of clothes, as we may have to stay there for long. Well, our parents granted us permission quite easily (probably, still Uncle's magic was working). As we went on, I looked out to the familiar surroundings, which today looked mysterious and new. Within 10 minutes we reached Baburbag. I and Pragya had visited here earlier to, as we visited the Ramnabagan Wildlife Sanctuary. Also, our friend, Aksh lived here, so we visited him too. For now, we went up to a big house, something like a palace (as, you can expect to be the house of the so-called descendants of Zamindars). A young, smart man, wearing white T-shirt, with spectacles, greeted us, with another one, probably his elder brother, who was tall, fair and seemed a bit traditional in his kurta. Both seemed very generous and I could not think of any of them to be connected with our case or Mr. Sinhanath's disappearing.
"Namaste. I am the second son of this family, Akhilesh Roychowdhury, and this is my brother, Keshav Chandra Roychowdhury," said the traditional man. "Probably, you are detective Sankhada from the police." Sankhada nodded as he showed his card. "Welcome. But this two kids here for the matter…" said the young man, Mr. Keshav, with a bit concern. Sankhada assured them, "Oh, these two! These are my younger brothers. They help me often in solving difficult cases. This is Sthitapragya Biswas… and this is Abhishek Bannerjee." We both bowed and greeted them. "They won't trouble you," said Sankhada. "Oh no no!" laughed Mr. Akhilesh, "My brother was a bit worried on them."
We went inside their house amongst all these. Three women brought lunch for us and greeted us. Pragya asked when they left, "Well, do you have another brother?" Both of them felt a bit unprepared. Pragya assured them, "Nothing to worry… I know he is a bit short-tempered. I also understand that you both have called us against the will of your elder brother." Both of them looked surprised. Pragya smiled with shyness, "Actually, I don't see your elder brother here, and it is very strange for someone of a dignified family to not greet a guest. And at the afternoon juncture of the day, probably no one has any such works that forbade them from taking lunch." Just then, out came a huge roar. Stepped in a young, strong man with a pink T-shirt and a brownish skin. His moustache was curled and he seemed furious. He seemed to be a typical villainous character. All my doubts had earlier given rise to a man of similar figure, and so as expected, I doubted him on being the culprit. Well, Pragya, however sad me later, "It's not right to judge anyone by his figure and that even, without proof." Anyway, the angry man shouted out, "So, you both haven't listened to me! You have brought in strangers. You have not done right. Remember, strangers match with DANGER!"
Pragya quickly replied, "Uncle, Stranger also rhyme with "Venture"!"
The man shouted, "SHUT UP, YOU FOOL!" and he went off.
As it can be guessed, he was Indranil Roychowdhury, the eldest son of missing Sinhanath Roychowdhury. Mr. Akhilesh and Mr. Keshav apologized for his behavior; Sankhada, who was rebuking Pragya, said, "Oh no no… It's not your fault. Rather, Sthitapragya should not have said him like that." "But he did the right thing," interrupted Mr. Keshav, "he would have shouted much more if he would not have outwitted by this young boy." "Still, that's not right," said Sankhada.
We did not do much investigation on that day. We visited the Ramnabagan Wildlife Sanctuary. It was then I reminded Pragya and Sankhada that the code we decoded was related to Ramnabagan. Pragya said, "Yeah, but we cannot make out why Satirtha uncle had said that right now." When we returned after an hour of walking in the neighbourhood, I and Pragya visited Aksh. He received us with surprise and delight. As we said him the reason of our visit, he exclaimed, "That is so exciting! Can't I help you in any way?" "Well," I said, with still the thought of Satirtha uncle's message, "as you live here nearer to the Wildlife Sanctuary, make a list of all the things that happened recently in this month. Think nicely, and we'll visit you tomorrow. Also, if possible, keep a watch over Ramnabagan Wildlife Sanctuary." Pragya nodded. Then, after greeting him Goodbye, we returned to the palace. We three slept in one room, after having dinner. Sankhada said as he lay on the bed, "Did you get any information on the cases today? Though, it was not needed today, as we are starting the investigation from tomorrow." I was about to say no, when Pragya said, "Yes… Mr. Akhilesh has a big business; Mr. Keshav is a professor in Bardhamman University, while Mr. Indranil looks after the fields. Also, a few days back, as I heard from our friend, Aksh's father, Indranil had a quarrel with his father over property, which he was to give over to his youngest son." I was really surprised, as to how gathered so much information in a single day. As I thought over this again and again, I went into a deep slumber, which didn't break until 7:00 a.m. in the next morning.
When I woke up, I found Pragya having a walk in the garden, while Sankhada was absorbed in exercise. I woke up and made three cups of tea for us, after brushing and taking bath. As the day went ahead, we spent the day roaming around the palace-type house, but to no avail. We neither found any clues of Mr. Sinhanath being kidnapped, nor of him killing Satirtha uncle. Both Akhilesh and Keshav looked deprerssed.
"Maybe, Mr. Sinhanath might have hidden himself intentionally," said Sankhada. He was trying to bring in the fact that probably Mr. Sinhanath has murdered Satirtha uncle. But I felt it was too early to reveal the murder of another of their relatives. That could ruin our investigation.
Maybe, Pragya felt the same, as he interrupted, "But Mr. Akhilesh and Mr. Keshav, was there anything that could make your father do so?"
Akhilesh looked up and down, thinking on that, and then nodded his head, indicating, nothing such happened. Keshav however said, "Well, father had a quarrel with big brother a few days ago. But…"
"But, you don't think so, that it could make him hide himself." I told.
Keshav agreed, as all of us were left bewildered.
That night, Sankhada said, "It is our fault! We are investigating, with the thought in our mind that certainly, Sinhanath has murdered Satirtha! We must investigate it simply, keeping in mind, that everything is possible. We can suspect anyone only after we have sufficient clues." Pragya agreed, "You are right, Sankhada. We'll search everything more nicely from the next day."
However, two days went by, and we found nothing that could help in our investigation. Well, from the day we came here, some kind of stinking foul smell was present in our room. We felt that it could be some sort of animal like rat that could have died. However, strangely enough, the smell didn't, but continued increasing. On the fourth day, it was impossible for us to remain in that room anymore. Sankhada took Mr. Akhilesh's permission and then called some officers to dig the ground behind the palace. But, we were blocked in our work by someone and, I don't think I need to mention who he was. Of course, it was Indranil Roychowdhury. He tried his best to stop us from digging the soil. "HOW DARE YOU TOUCH THE SOIL OF OUR ESTEEMED FAMILY? I WON'T LET YOU DO THE NUISANCE HERE. I SHALL DRIVE YOU OUT OF THE HOUSE RIGHT NOW!" he went on shouting. At last, when the officers forced him out and started digging, Indranil ran out of the house in disgust and anger, murmuring ill of us.
I hoped to see something suspicious when the ground was dug. Perhaps, a dead body! Well, those were nothing but my imaginations… But as the digging was done, to everyone's surprise, out came corpse! Well, it was more shocking for me because I had imagined of something similar! The foul smell was too much for us to be there anymore, though we were wearing double-masks. The police surgeon, after a few check-ups, informed that he had been killed at night just 6 days ago. All three of us were shocked. That was the same day when Satirtha uncle was murdered! And more importantly, as Akhilesh and Keshav approached the dead body, they seemed shocked! What they told were unbelievable! The dead body was of Sinhanath Roychowdhury!! The one whom we suspected to be the culprit! The whole household sank in grief. Understanding, the time was not ripe for any questioning, I and Pragya left for Aksh's house. In all this confusion, we had forgotten to visit him even once.
We spent a good one and half hours there. But even there we got no clue. Aksh however informed us that a few weeks back, two or three deer were kidnapped. However, the police could not make out much on that.
Back at the house, we found, that three or four police officers were kept in front of the house for guard. As we returned to our room, I asked, "Well, Sankhada, I heard that some kind of animal poaching took place at Ramnabagan a few days back. What is that?"
Sankhada replied, "Oh that incident! I was at Calcutta then. When I returned, I heard about it. Two or three barking deers were kidnapped, and a leopard was injured. We tried our best, but nothing much could be done. But what's its connection with this?"
"Nothing, I asked simply."
"Oh yes, Pragya and Abhi! I had forgotten to say you something. Today when you both left, I was having a look at the body. I found something that might help us!"
"What?" we both asked with some hope.
"This," he handed over to me a piece of paper, on which, it was written: "My eyes could not believe that my eyes could be so bad…" We both looked at each other in wonder. "Perhaps, he saw something that made him sad,' I said. "Maybe," agreed Sankhada. "But is it so simple?"
I took out my magnifying glass, which I had brought along with me, though I didn't see anything much. Pragya now said, "Well, probably it was written just before his death. So, this might prove to be an important clue. But, can we confirm it was written on that day itself?"
"Well, Pragya, Mr. Keshav told his father used to write dairies, isn't it?" I asked.
Pragya nodded. "See here," I called him and Sankhada, "Here's the date when he wrote this page of diary."
"BRAVO!" exclaimed Sankhada.
After that, we were called to have dinner. I finished the meal quite fast and returned to the room. I was thinking that we have searched the whole house but we got nothing. Then, it occurred to me that our room also should be searched. I searched for 5-10 minutes, but as expected, I found nothing. But, as I sat on the bed, something blackish over the cupboard, behind the flower vase struck my eyes. I felt it was some insect. Still, I went to see what type of insect it was, simply out of curiosity. However, as I went closer, I found that it was not an insect! To my surprise, it was a tape recorder! I felt shocked. All what we talk about our investigation is recorded. Was it here only today or from beginning, when we came? I felt insecure in the lonely room, and after many years, I felt afraid without any reason. I felt someone was watching us every time, when we were discussing anything. But, within a few seconds, I recovered from this state of fear. I thought to stop the tape recorder, but then I felt, this recorder could help us reach to the actual criminal. Therefore, I didn't stop it, but paused it. When, Pragya and Sankhada came, I told them about the tape recorder. They seemed bewildered. But, thankfully, the recorder was discovered before we had any real discussion on the investigation. From then, we planned to act to be on the wrong path when the recorder is on. We'll discuss all important matters in Aksh's house from that day. As I lay on the bed, the questions kept on haunting me…
"Who killed Mr. Sinhanath?"
"Is he the same one who killed Satirtha uncle?"
"What does Mr. Sinhanath mean by 'eyes'?"
"And who kept the recorder in the room?"
I didn't understand when I went into deep slumber.
Time for the Climax!
As I woke up in the morning, I found that the time was just 5:00 a.m.! I was surprised as well as amused to see myself get up this early. Pragya still was sleeping beside me. But by the time I brushed my teeth and took bath, I found he had woken up. At about 6:00 a.m., I suggested Pragya to go for a morning walk, beside the Ramnabagan Park. Well, though the Ramnabagan Wildlife Sanctuary open s at 10 a.m., the area beside the Park is also charming. It is also surrounded my green trees, and through the netted boundary, many animals are also visible. Pragya agreed. I and he went for a stroll in the park. We walked for as long as an hour. Actually, all the incidents that have occurred are really too much for us. We were, therefore, refreshing ourselves in this fresh morning.
When we returned, we found Sankhada resting under the fan, and understandably, he was sweating himself by exercise. I made three cups of coffee for us. From the time we returned, clouds had started darkening. Well, actually it had drizzled twice since we have come here, but it never has rained heavily. Today, however, rain poured down with all might. It was 9 a.m., when we were taking breakfast. Most surprisingly, Mr. Indranil seemed happy today, though he had not talked to us the whole day.
Pragya said, "Probably, he was angry as there had been no rain I n the past few weeks. And thus, the crops could have been wasted. But today with the rain, probably his anger is washed out"
Pragya was a bit wrong. He was happy for the crops but not with us. He again had a quarrel with his younger brothers on us. But both Akhilesh and Keshav wanted us to stay here; they wanted us to find out the murderer of their father. For now, though we didn't have any proof, I strongly felt Indranil was the culprit, because of his behaviour. He behaved such that we posed some threat to him. And how could one still be so rude, after his father has passed away just yesterday.
Anyway, since today everyone was stuck in the house due to the rains, we decided to ask some questions to everyone. We started with Mr. Keshav.
Sankhada asked, "Well, Mr. Keshav, do you have any idea who could have murdered your father?"
Keshav replied, "No."
"Do you know if your father had any enemy?"
"Well, small enemies are present for almost everyone, but none of the enemies were that big who could go up to murder?"
"Well, we had not said you a thing: Another of your relatives is no more…"
"What! Who is he?"
"It's your cousin, Mr. Satirtha Roychowdhury…"
"Alas! How did it happen?" cried out Keshav.
"Actually, he was also murdered. And we were actually about to visit here before you called us. We had suspected your father to be the murderer, as he was killed the night when he left here. But, your father…"
"Oh My God! Why are such tragedies for us only!" now Keshav couldn't hold back his tears.
Then he controlled himself, "Well, do you think the murders of both Sati and dad same? Sorry, Sati was what I called Satirtha"
"Still we don't have a clear figure. We still need to go on with the investigation."
"Do whatever you can, Mr. Bose; but, I want my father and Sati's murderer to be punished," told Keshav, still weeping.
We had many questioning after that; and everyone except Indranil, who refused to tell anything (as expected), everyone answered everything what was asked, but we didn't get to know much. Well, at the afternoon, however, Pragya made a big meaning out of a small thing. Sankhada had gone to take bath. I was sitting on the bed, while Pragya was pacing up and down the room. Suddenly, I felt that he was about to yell something exciting, but he controlled himself. I couldn't understand what happened. I called him, "Hey Pragya, what happened?"
Pragya said, "Nothing…" But he gestured towards the cupboard silently. I understood now. He had made some meaning, but could not express it as there was the recorder. We decided to go to Aksh's house. After having told Sankhada, who was still in the bathroom, we left. On reaching there, Pragya spoke out, "Abhi, I think I have made at least something out of all these. "
"What?" I asked.
"Well, you tell first, what did Mr. Sinhanath's wife call his sons?"
We had asked Mrs. Roychowdhury about this and when she was talking, mostly she was using the nicknames of her sons.
"As far as I remember, Indranil she called Indra; Akhilesh she called Aakhi; and Keshav she called Kanai or something," I replied.
"By what name, did she call Akhilesh?"
"Aakhi…"
"And what did we find in the paper in Mr. Sinhanath's hand?"
"My eyes couldn't be…"
I stopped. My words stuck. EYES! AAKHI! Aakhi is synonym for Aakhi in Hindi, Bengali and many other languages!
I somehow spoke out, "You m-mean, it is Mr. Ak-Akhilesh?"
"I am not sure on that. But the paper was written on that eventful day of murders itself, which means Mr. Sinhanath probably meant Akhilesh. But what made him so shocked that he wrote his own son as 'bad'?"
"But I didn't understand a thing," said Aksh, "Mr. Sinhanath could have written that directly. Why did he write 'eyes' instead of 'Aakhi', Pragya?"
I said, "That is my doubt too. And it can be possible, that Indranil…"
Pragya glanced angrily towards me.
"Oh sorry, Pragya… I mean, anyone could have written that to confuse us."
"Possible. But it could not be impossible that he himself wrote it."
That evening, Sankhada remained in the house for further investigation and questioning, while we three friends were allowed to visit the Ramnabagan Wildlife Sanctuary. It was about 5:00 p.m. We enjoyed the beauty of the mixing colours of the dusk sky. The animals seemed so beautiful. I had come here m any times before, but still, I could not help enjoying the playful barking deer. The Golden Pheasant and Sambar were also very beautiful. The leopards gave a few glances to us, while the crocodiles seemed to be playing the game of "Statue-Statue"! Such immovable they seemed. The fluttering Parakeets flied here and there, and five of them sat on me, Pragya and Aksh. By 6:00 p.m., when the park was closing, Aksh returned to his house while, we came back to the palace-house.
That day nothing more occurred that important. The next day, when I woke up, it was a bit too late, about 8:00 a.m. in the morning. Pragya was not nowhere in the house. He returned soon though, and told that he went for a walk. As the day passed, Akhilesh seemed busy. At about 11:00 a.m., he came to us.
He said, "Mr. Bose. My father is no more, you know. I must complete his last rites. I cannot afford to go to Benaras now. So, I'll be going to Kolkata once. At least, I should perform the rituals in the holy Ganges." A tear or two dropped, as he told this.
However, Sankhada was unwilling to let him go, as we had said him about 'eyes' and 'Aakhi'. But Pragya insisted him to let him go, as then it would be easy for us to search his room.
So, Akhilesh left.
But, Pragya whispered to me, "Abhi, another proof. Akhilesh's one shoe is torn in the back side and it is polished black to change the brown colour and hide the torn part. Do you understand what I mean?"
I understood quickly what he meant and said, "The torn brown leather shoe behind police station?"
"Exactly!"
That afternoon, after having lunch, Pragya went for a stroll down the ground behind the house. Well, now no one goes that side, as they believe, the ghost of Mr. Sinhanath is present there! To be honest, no problem till daylight is there for me; but, I can't claim to be that brave that I'll go there alone after sunset.
Anyway, Pragya returned soon. He seemed excited, but he never expressed that to that extent. That day went normally, with neither too much success nor too much failure. But, no sooner did we enter Aksh's house than Pragya told me why he seemed excited. The time was about 5:00 p.m. He showed me a crinkled paper. I opened it and understood it was a page of diary. I looked at him.
He said, "Do I have to say whose diary page it is?"
Aksh came closer to me in order to have a glimpse of the paper. It was the torn portion of a diary page as I said. After spending a few minutes, Oh dear! It was the torn part of the page in Sinhanath's hand! I matched it with that paper, which was in my pocket. Yes, it indeed was the torn page of the date of his murder. I exclaimed, "Where did you get it?!"
Pragya replied, "As I was walking, I found that piece of paper flying in wind. It was probably hidden, else why should it be torn from the diary. Also it was a very bad mistake of ours not to check Mr. Sinhanath's diary even once."
I saw the paper now. It was written:
My dear Diary,
Today what I saw was really inexpressible. I feel that I have failed as a father. I never expected him to give me this much grief. I, from the childhood have looked after him, and now…
The next part was that torn part. That means, it indeed indicated Mr. Akhilesh. I, however asked, "But…"
Pragya almost read my mind and said, "You want to say that it could be some normal father-son quarrel, is it?"
I nodded.
"Not impossible. I need some more strong proof. But I have also checked Mr. Sinhanath's diary before coming here. Nothing was written about Akhilesh in previous few pages. That means the quarrel happened that day itself. But what I think is that, since there are two 'eyes' used in the last line, the first 'eye' is probably actual eye. If that is the case… leave! For now, he is one of the foremost suspects in our eyes. As Mr. Akhilesh is not here now…"
Aksh interrupted, "What? He is here only no?"
I said, "No no… He left today for Calcutta."
"But how's that possible," Aksh still said, "I saw him today only, at about 4:15 p.m. He was talking with some 10-15 fellows near Ramnabagan Wildlife Sanctuary."
I was shocked.
Pragya replied solemnly, "I think he has a big motive in his mind, much bigger than murdering two, oops, sorry, three people."
I said, "But Pragya, you still don't have too big a proof in your hand. We need to look for it. Akhilesh is to return by tomorrow."
That evening was an eventful one. We had not informed Sankhada a thing about the paper and we were onto our secret mission. I and Pragya, slowly, in the dark verandah, crept into the room of Akhilesh. The only weapons we had were a pencil torch and a metal clip. We both searched around for 10 minutes approximately, we heard some footsteps nearing us. I was about to flee, when Pragya whispered, "Hide behind the cupboard; I'll be here below the bed."I did as he said. As soon as I his, the door opened. It was Indranil. He went around the room and said to himself, "Why is Aakhi's room open? Strange!" He then took out the keys from his pocket. After taking a document from the study table, he said, "This is the paper of the deal with Mr. Ganguly. I'll need it when I meet him tomorrow." He then went out and locked the room. I came out and gave a huge sigh of relief. Pragya also came out. I said, "Pragya, shouldn't we check Indranil's room once?"
Pragya replied, "If we don't get anything here, and we have to. In fact, if no clues are there, we have to check everyone's room."
We again started searching. But we got nothing. It was then I saw a suitcase behind the table. On telling it to Pragya, he and I took it out. But it was locked. But Pragya did the unthinkable. He used the metal clip as the key. "That is why I brought this clip!" he said.
I was wonderstruck as I saw him opening the suitcase with ease. Till today, I saw this only in films and heard it in books, but today, he is doing it in real! But I was struck with more wonder when the suitcase was open. It was filled with guns and ammunitions! I looked at Pragya and understood that he too didn't expect this. Something was written on a piece of paper in front of everything… 0E:02 ; LO hI. And it was written in the typical style how time is shown in railway station clocks. Probably it was code language. Pragya whispered, "Note it…"
As I noted it down on my palm, he closed the suitcase, locked it and kept it as it was earlier. Then he unlocked the door by the same clip and then locked it back. Then we moved as quietly as possible. I just was about to bump into one of the wives of the Roychowdhury household, before Pragya held me back. After she left without noticing us, we returned to our room safely. As soon as we entered, Sankhada gave a snub, "Where were you two? I was searching for you… The postmortem report has come. Mr. Sinhanath was killed by a hit on the area of his spinal cord. Anyway, first tell where you two were!"
I and Pragya then took him out to Aksh's house. Aksh was surprised to receive at 8:30 in the night. But he welcomed us well. Then we told him and Sankhada all that happened. Sankhada said, "I think it was a gamble. Was it of any use?" I said, "No, we found nothing much there related to our investigation. But we found something suspicious… There were lots and lots of guns in his suitcase!"
"WHAT!" exclaimed Sankhada, "Guns? Are you serious?"
Pragya nodded. "He has a big motive in his mind… He had lied to us, as he was seen at 4:00 p.m. today near Ramnabagan Park."
Aksh nodded indicating his consent.
Sankhada cried out in disgust, "WHAT IS HIS MOTIVE??!!"
I said, "We got something written in code language there, but couldn't make out what it is…"
Then I showed him my palm. He too looked confused, as the pair of his eyebrows made second bracket! I, he, Pragya and Aksh started thinking what it could be. After sometime, aunty (Aksh's mother) brought dinner, as we had already said Mr. Keshav we'll be out for dinner tonight. Just after the dinner was taken, we were about think on it again, when I found that the code I wrote on palm was erased when I washed my hand.
Aksh however told, "I remember what was written."
He wrote in a copy and showed it to Sankhada. No sooner had he done that than, I and Pragya shouted together, "EUREKA!"
Sankhada got stunned in sudden noise. Then he said, "What happened?"
Actually, we were seeing the code from back side… The paper we saw was upside down, so I noted it that way. And so there was so much confusion. Now with the code turned towards Sankhada, I and Pragya saw it properly. On explaining that to Sankhada, he understood it.
So the code actually meant:
0E:02; LO hI ==> 14 07; 20:30
Sankhada asked, "What's the date today?"
Pragya replied, "Ummm… 13th July."
Sankhada said, "So Pragya, I think you understood it, right?"
"Ya, 14 07 means date: 14th July. And 20:30 means 10:30 p.m."
Sankhada said, "Right."
I told, "That means something is going to happen tomorrow at 10:30 p.m. But what is it?"
Sankhada said, "That's what we cannot say, Abhi. And probably we'll never know in this short time."
But we did know! And due to Pragya's brilliance! The next day morning Akhilesh 'returned'. He went to his room, took 'that' suitcase and then entered our room once. Though we were out of the room, we saw him creeping into our room, probably for those recorders. Then he left after sometime. This time too, Sankhada was going to stop him, but Pragya held him back.
"WHAT?!" yelled Sankhada.
Pragya said smilingly, "I have something for you."
To both of our surprise, he took out his phone.
"Is it Akhilesh's phone?"
"No sir, it is mine; the one which I kept in his room yesterday."
We both were stunned. When did he keep it? I didn't see! Nor did he say me anything on this. But what he has done, I felt, is the most superb piece of brilliance in the world. We were on our wit's end in this case, but he seemed to have succeeded out with glory. Moreover, he has collected all information on Akhilesh with a weapon similar to his… Recording in Mobile Phone!
Without wasting further time, we played what was recorded. Pragya jumped to the part from when Akhilesh entered the room. After all, it was switched on since we had left his room.
"Well, so I hear that till now, these three stupids have doubt on my innocent elder brother, who is just a bit furious… (I, Pragya and Sankhada had acted in front of the recorder, as if we think Indranil as the criminal.) I feel sorry for the 'detectives'… They'll never know what I'll do and will just go on investigating. [Phone rings] Oh Chandimal… Hello, Chandimal. Yeah, morning. Yes, I will be leaving soon with my suitcase. You all remain ready near the north-west corner R.W.S. exactly at the time mentioned. Yes, I'll go and then, with you and Sudipta, will invade there. Yes, ok, no more now. I'll leave now and go to inform Sudipta."
Sankhada murmured the name, "Sudipta, Chandimal… Sudipta, Chandimal… Sudipta, Chandimal…"
"Have you heard them of, Sankhada?" I asked.
"Hmm, but I don't remember where I heard, Abhi," he replied.
"Sankhada, were these two names connected with that poaching case of a few weeks ago?" Pragya asked suddenly.
"Yes yes… You are right, Pragya, you are right. These two were the names we got after investigation, but we could not catch them. That means Akhilesh is another leader of that poaching gang."
Now, I understood that 'RWS' is equal to 'Ramnabagan Wildlife Sanctuary'.
"Now listen, Abhi and Pragya. Today a big fight is coming up… You both have to go with me to the sanctuary. Or, you might be attacked on by someone of Akhilesh's gang. So though I am unwilling to take you, I have to."
That's what I wanted, and probably Pragya too. But I felt one thing. We should not go by the gate, as the gate-keeper might also be connected in this case. I was stunned when Pragya asked the same thing to Sankhada.
Sankhada replied, "I was also thinking that. These fellows will come at 10:00 p.m. at least and Akhilesh will come at 10:30. I think there is no need to go simply and hide earlier, as they'll enter after 10 o' clock."
I said, "We should then go there at least by 9:20 or 9:30 p.m. as we have to silently plan where we should take positions to start the sudden attack on them."
Sankhada replied, "Right, Abhi, I should do that."
As the time was passing, I could not wait longer for the most exciting and adventurous event in my life.
It was 9:52 p.m. in my watch. We all were bearing the mosquito bites behind some bush or the other in the 'R.W.S.' I was feeling hungry, but that hunger was overpowered by the excitement in me. I and Pragya were sitting together and whispering to each other. But, after 10:00 p.m., we felt that it was better to remain quiet. We both were sitting at the left of the bushes where all others were hiding. Actually, Sankhada wanted to take no risk, so he hid us a little away from the spot.
Suddenly, the moon seemed to be a bit shorter. Was there eclipse on the full moon today? Just then it occurred to me, it must be someone's body covering a part of the moon. Pragya also seemed to have seen that. Have others seen that? Probably, no. That part is not visible from where Sankhada is sitting with Khan Sir and his officers. But, I could not tell them too, as then the enemies will see us. Some more fellows have entered the Ramnabagan sanctuary. CRACK CRACK CRACK! Gunshots fired as two fellows fell. Now bullets shot from that end too. Now gun shots everywhere! The enemy gang has also taken their positions. A dangerous fight is going on. Pragya and I have stepped back further. Two small pools of blood seemed to have formed in front of both the officers and the gang. Many of the men have fell, might be dead or severely injured. As the enemy gang lost most of their members, they were left with only 7 or 8 fellows, but still they were fighting. The 'crack' shots seemed to be prevailing over all other sounds in the world at present. One bullet shot a tree just a hand in front of us, so we stepped back again. I again stepped forward a bit, though Pragya forbade me. Pragya was at least 5 hands back of me now. I felt something wrong suddenly, and was about to return, when all of a sudden, two strong hands from back held my mouth and pulled me up, pointing a gun with the other hand. As moon light fell, I saw his face. It was Akhilesh. Not the mask of kindness, but the personification of cruelty. He spoke in rough voice, "Drop down your guns, detectives and officers, whoever, if you want this boy alive." I understood Sankhada and Khan Sir were at the back foot, and all was because of me. Seeing them still not drop the guns, he held me tight, and I felt extreme pain. I tried to cough, but even that was not possible… He was holding my mouth with his palm and my neck with his elbow. The pressure was such that, I felt I would choke out. I was about to collapse just when Akhilesh fell. I was out of breath, and the condition was such that I collapsed. I don't remember what happened after that.
When I came back to my senses, four people were sitting by me. The first who came to my sight was my friend, Pragya. To the left was Sankhada. Beside them, were Khan Sir and another person, whom I recognized as a doctor, by his stethoscope.
Pragya spoke, "Oh, Abhi! What fright you gave us!"
I was still feeling drowsy. I asked, "What happened?"
Khan Sir said, "Well, we would have been defeated if not for your friend's bravery. It is he who saved you."
Sankhada smiled and said, "When Akhilesh caught you, we felt defeated. But he had not noticed that Pragya was back. He went some distance quietly. Then, he rushed forward and hit him at his back with his elbow. As Akhilesh fell, Pragya hit him again, this time with his knee. That ensured that he is not able to stand up and run. The others of his gang fell, but our officers standing at the gate caught them. But all the credit of winning the duel goes to Pragya."
Pragya blushed and said, "I just saved my friend, Sankhada. It was you who had injured most of the men."
I then got up and hugged my bosom friend tightly. "Thanks for saving my life, Pragya"
"What Thanks? You stupid fellow!" he said, "You gave us such a fright… Phew!"
Everyone their laughed, as Sankhada declared, "The award of bravery and solving this investigation goes to none but Sthitapragya Biswas and Abhishek Bannerjee!"
Conclusion: Later, Pragya told me that what happened actually. Most of the things were known to me; but I still didn't know everything. He said, "On questioning Akhilesh Roychowdhury, he said everything. Actually, he was connected with the poaching business for years. But on that eventful day of murders, his father, Sinhanth had saw him talk to some fellow poachers on that. He left then sadly, in grief. But Akhilesh, having noticed his father seeing him, got afraid of being given into the hands of police. So, he went to his room and punched him hard on the spinal cord region of his neck. Sinhanath died instantly. But later he found out that his uncle, that is Satirtha uncle winessing everything. Satirtha uncle left from there immediately, and on reaching his home, he messaged his friend, Soumya that Ramnabagan is a spot of bother. But he coded it in ASCII probably in fear that Akhilesh or his gang sees him. He also thought to say everything to police the next day. But the next day was a bit too late. Akhilesh came with one of his gang memebers, that Chandimal, to Satirtha uncle's house. At his order, Chandimal shot Satirtha uncle dead. Then to destroy evidence, they cleaned the floor with wet cloth and then left. This was how everything happened before we knew anything. And then, he committed the third murder, as he shot Mr. Chatterjee, who was about to spill the beans on his misdeeds. Akhilesh has committed numerous crimes, and as Sankhada said, his punishment can go even upto to death sentence!"
Anyway,"All ends that ends well." And it did end well. As we entered our house, we were greeted with the most love and affection by our parents. Yes, Pragya's 'parents' too! Uncle (Pragya's father) had returned for a week. Rakhi came running with the newspaper, "Ma, see: Bhaiya's name in news!" The newspaper headlines read,
"দুই বালকের সাহস ও বুদ্ধিতে পরাস্ত হলো অবৈধ শিকারির দল"
[A group of illegal hunters gets defeated by the courage and intelligence of the young boys]
I was just thinking, "Here starts my and Pragya's detective career…" when Aunty and Mom said together, "Very nice. We all are really proud of you… But, no more detectivity (a word invented by them) before you both get top All India Rank in class 12 board exams!"
We all laughed to our heart's content, as I cherished the moments of our first ever investigation and the duel.
The End
Authors: Deepansambeg Dhara and Md. Ceezan Ahmed